---
Posted by The Home School in the Woods Team on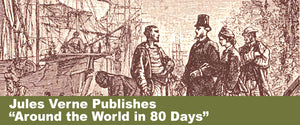 He's been touted as the "Father of Science Fiction" and is the second most translated author of all time. Jules Verne, a French author who wrote more than 60 books, in addition to plays, short stories, and librettos, released one of his most famous works of art today in history, 150 years ago.
---
Posted by The Home School in the Woods Team on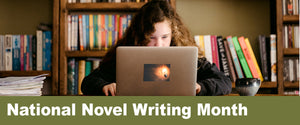 Writing a novel is no simple task, even for seasoned writers. In fact, many people fail to realize their favorite author took many years of fear and failure before completing their famous work of art. In this post, we'll explain exactly what NaNoWriMo is and why it's the perfect holiday to celebrate with your child.
---
Posted by The Home School in the Woods Team on
Newspapers. You've probably read one at some point in your life –– even if it was just to read the latest Peanuts comic strip! But what if we told you that by using the format of a newspaper, you could help your child better remember important topics within history?